Outsource Google Ads
Google Ads (SEA)
Advertising on search engines such as Google (SEA) allows you to get a lot of visitors in the short term. If you set it up right, you are incredibly agile and can generate high-quality leads or direct sales. But with a poorly executed SEA campaign, you can quickly lose money without seeing anything in return.
Therefore, outsource your SEA to us! As certified SEA experts, we help you get as many results as possible with your ad budget. Are you curious about what we can do for your business? Then get in touch!
Examples of companies who preceded you with SEA outsourcing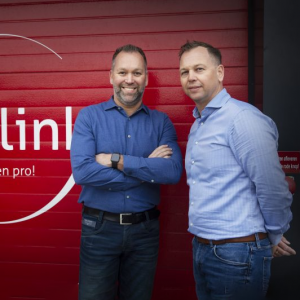 "Very nice that we can fall back on the expertise of an external agency with experienced professionals,"
Iwan de Graaf | Redlink

View customer case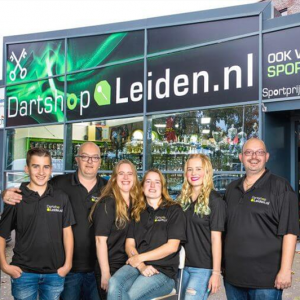 "I am very satisfied with their approach and the clear way they explain everything,"
Remon de Groot | Dartshopleiden.nl

View customer case
What is SEA?
SEA stands for Search Engine Advertising. When a user enters a search term on a search engine like Google, you can be shown above the organic results with an ad.
Since Google is by far the most used search engine in the Netherlands, this is where most of our focus lies. But we also have extensive experience with Bing Ads. We decide together on which search engines to advertise on.
What makes SEA interesting?
You can target people with a clear intention with SEA. For example, when someone types in "buy tennis racket" there is a clear buying intent. The user is currently searching for tennis rackets, so if your company offers them, it is an excellent match.
What are the costs of outsourcing SEA?
You can divide SEA costs into two parts: the ad budget and working on the ads. The budget is what you pay Google (or Bing) per click. Working on the ads will cost you time (and therefore money) or, if you outsource it to us, we charge by the hour.
You can already have an SEA campaign run by us from one or a few hours per month. The ad budget depends on what you want to achieve and how tough the competition is. Because we use high-quality tooling, we can work extra efficiently. We are happy to look at your specific situation with you to estimate your monthly costs.
Also read: Successfully advertise with little marketing budget on Google Ads
How do we ensure a successful SEA execution?
Step 1: Strategy
We begin with an intake. We want to get the best possible picture of your business and what role the online marketing funnel plays in it.
Also read: the marketing funnel
The goal, of course, is for your online marketing to be profitable. Together we estimate in advance what a conversion is worth. This varies greatly by company and by conversion.
Also read: how much is a customer really worth (calculate customer lifetime value)
Step 2: landing page
The visitor clicks on an ad and then lands on a web page (you guessed it, this is the landing page). This page is incredibly important. An ad can recruit as many potential leads as it can, if the landing page fails to convert these leads, it is of little use.
We take a critical look at the landing page. Where necessary, we can recommend some quick wins or even design a completely new landing page.
Also read: Better results with good landing pages
Step 3: measurements
Measuring is knowing. We help set up effective measurements through Google Tag Manager. This allows us to see how many people click on an ad and how many of those then convert. Due to our extensive technical knowledge, we can help you with this perfectly.
Also read: Google Ads enhanced conversions: from lead to conversion
Also read: Conversions per campaign in Google Ads
Step 4: keyword research
The keywords are essential to your campaign. You determine at which user search terms your ads are shown. The ad cost per click varies greatly between keywords. The higher the competition on a keyword, the more expensive the click.
The goal is to determine keywords that convert as well as possible with the lowest possible click price. This is a never ending story: we decide in advance which keywords to target and when the campaign is running, we continuously make adjustments by removing poorly performing keywords and experimenting with new ones.
Step 5: campaign design
We design a campaign that is as close as possible to the goals and whose texts and tone of voice are in line with the website. We have a broad toolbox to draw from for creating the most successful campaigns. Depending on the task, we choose the best option. Some of our arsenal:
Google Search
AI and Machine Learning
Google's automations are getting better and better. When we provide Google with enough data, we can get very good results. This approach works very well for B2C organizations such as a web shop with dozens of conversions per day.

Also read: Hagakure: the Google Ads account structure of the future?
Also read: Automating Google Ads: feeling vs ratio

Manual setup
Far from all organizations have enough data to lean on Google's machine learning. For B2B organizations that work with low numbers of leads per month (but a very high lifetime value when a lead converts) simply provide too little data. Also, B2C companies with few conversions, such as a plumber with ten inquiries per month, would benefit more from a manual setup.

Also read: SKAGs in Google Adwords: an introduction

Every business is unique, so we estimate the best course of action for each assignment in advance. When in doubt, we experiment and let the data be the deciding factor.

Dynamic Search Ads
If your website has a lot of content, we can use dynamic search ads (DSAs) to have ads automatically generated based on the existing pages.

Local approach
Where one entrepreneur wants to reach the whole of the Netherlands, another focuses only on the municipality of Arnhem. We can help you determine your location targeting in the best possible way. This is how we determine how locally we advertise. We can also experiment with which locations lead to the best results.

Also read: Incorporate placeholder in Adwords ad texts
Also read: local entrepreneur? Go Hyperlocal!

Google Ads Grants
Non-profit organizations can take advantage of a free spendable budget worth 10,000 per month on Google Ads. There are a lot of conditions to this, which makes it difficult in practice to actually use up this budget and convert it into as many quality website visitors as possible.

We have regularly experienced that companies themselves have barely managed to use this budget. Our experience allows us to use a number of smart methods to get the most out of Google Ads Grants.

Also read: Neglected Google Ads Grants account? Then now is the time to get stressed out.


Google Shopping
We also set up Google Shopping campaigns for online shops. For this purpose, we use Google Merchants Center. We help clients from setting up the database to optimizing the campaigns.
Google Display and Discovery
In doing so, you display banners on web pages. With Google Display you can be placed on a large portion of all web pages on the Internet and with Google Discovery you are limited to websites from Google's network (such as Gmail and YouTube).

Also read: Google Display banners: using Google responsive vs custom banners
Also read: Converting (yes, really!) banner campaigns via Google Ads
Performance Max Campaign
This campaign type is built entirely on AI and machine learning. Together we create the best possible images, videos and text and determine what the best combinations are based on the data. This works especially well for websites with a lot of conversions.
The Performance Max Campaign combines Google Shopping, Display and Search to achieve the best possible results together.
Step 6: Monitoring
When we start working for you, we create a dashboard in Google Looker Studio (voorheen Google Data Studio). In this dashboard, you can see real-time how well the ads are performing. We customize this dashboard so you see KPIs that are relevant to your business.
Every month we send a report based on the dashboard explaining the results. This is how we keep a finger on the pulse.
Step 7: Optimize
One of the biggest pitfalls in SEA is putting a campaign live and then not looking at it. And if you sit still and your competitor improves, your campaign may still perform worse.
That is why we are constantly improving the campaigns. Some of the optimizations we perform:
We analyze the search terms that are used. Based on that, we can exclude negative keywords or add new keywords.
We analyze ad scheduling. If an ad performs better on weekdays than on weekends, we make sure we show it less on weekends.
We analyze the results on different devices (desktop, mobile and tablet).
We experiment with different bidding strategies such as manual CPC, number of conversions optimization or conversion value optimization.
We put several ad variants side by side and compare the differences.
And so much more!
What makes us special?
We are a small and agile online marketing agency. Our knowledge lies at the intersection of marketing and technology. As a result, we continue where many other online marketers stop. This provides extensive capabilities for extra accurate measurements, advanced options such as server side tagging and more.
We also like to go the extra mile. When we spot new opportunities, we indicate them so we can take advantage of them. In addition to an excellent SEA campaign, we are also happy to help with building landing pages, setting up Social campaigns (on platforms such as Facebook, Instagram and LinkedIn) spinning out and SEO strategy and for conversion optimization.
Are you interested in outsourcing your SEA with us? Contact us for more information!